Just went through some old photos while cleaning out the old PhotoBucket account, and came across some older projects. Have you ever noticed how your style and preferences change over time? I truly did not realize how much my choice in supplies has changed in the past couple of years. Here are a few projects that go back a few years...hmmm...need to take some pics of more recent heart art to show ya'll the difference!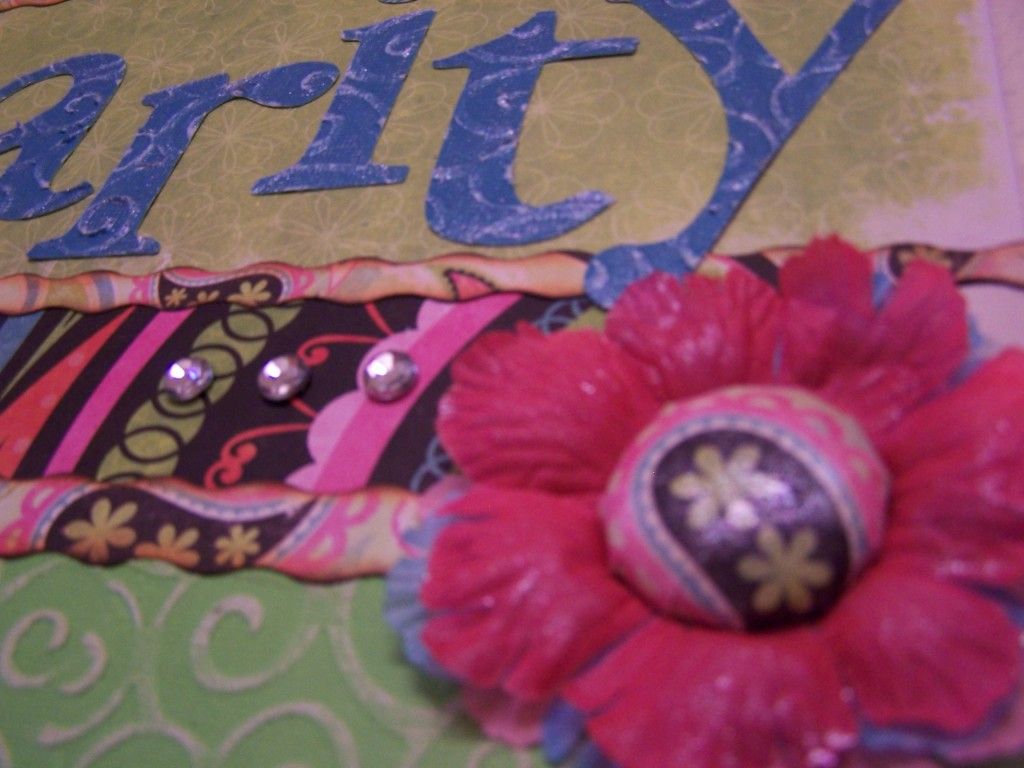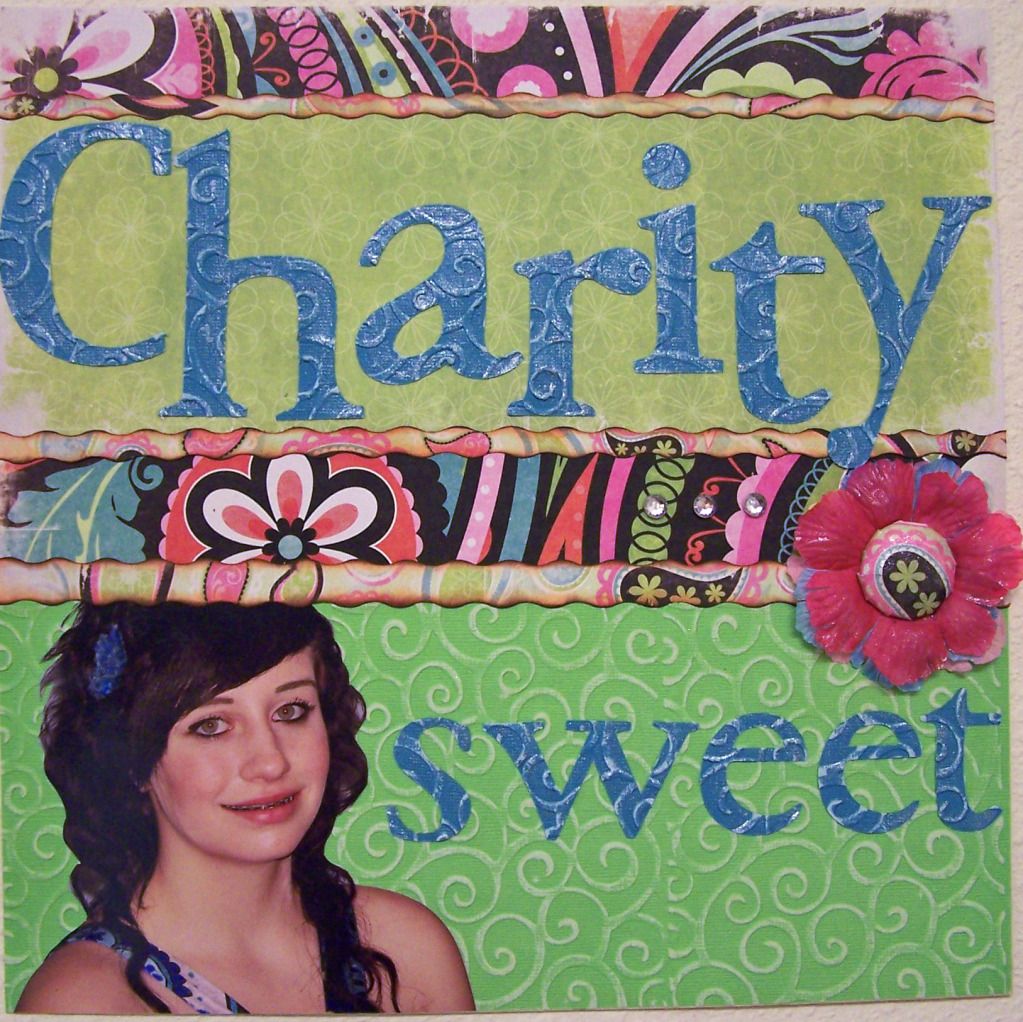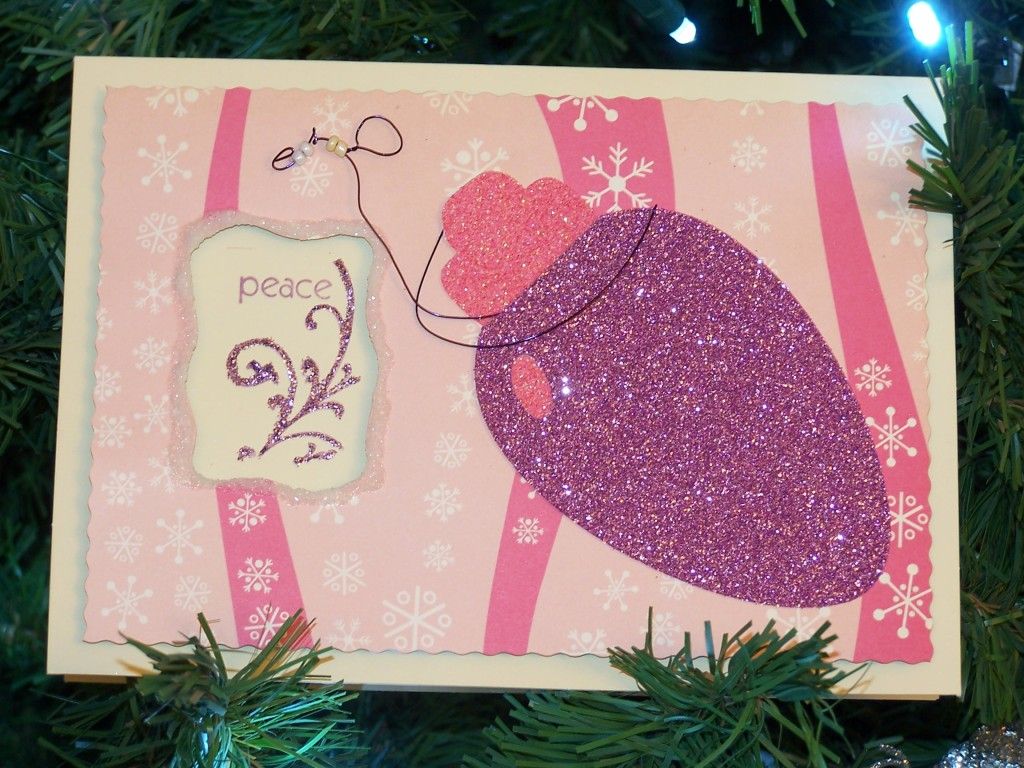 The layout above was with Core'dinations card stock, and let me say, once I started using them, I really haven't stopped...so that choice in supplies is still the same... This card to the right was made with what I had on hand in my scraps I think...but I can see that even back several years ago I loved GLITTER. Maybe not that much has changed? I am thinking maybe it is my style of creating that has changed, not what I choose to create with.
Has this happened to you too?
Well this one below is one of my favorite projects ever.... I used Cosmo Cricket paper and coordinating fabric and the iTop from Imaginisce, Clear Scraps, Clearsnap inks and Beacon Adhesives for a great organization board. The project had been originally for my debut on the HSN channel for Purple Cows, but alas it would not fit in my luggage and I was not trusting my samples to arrive via a shipper. Now my dear friend Marti has it hanging in her craft closet and every time I go over there and see it, my heart gets all mushy. Isn't THAT what heart art is about? Ok, this stroll down memory lane has been fun, time to go get a massage, a kiss from my honey, and my finger gooey in some NEW heart art. What are YOU going to create today?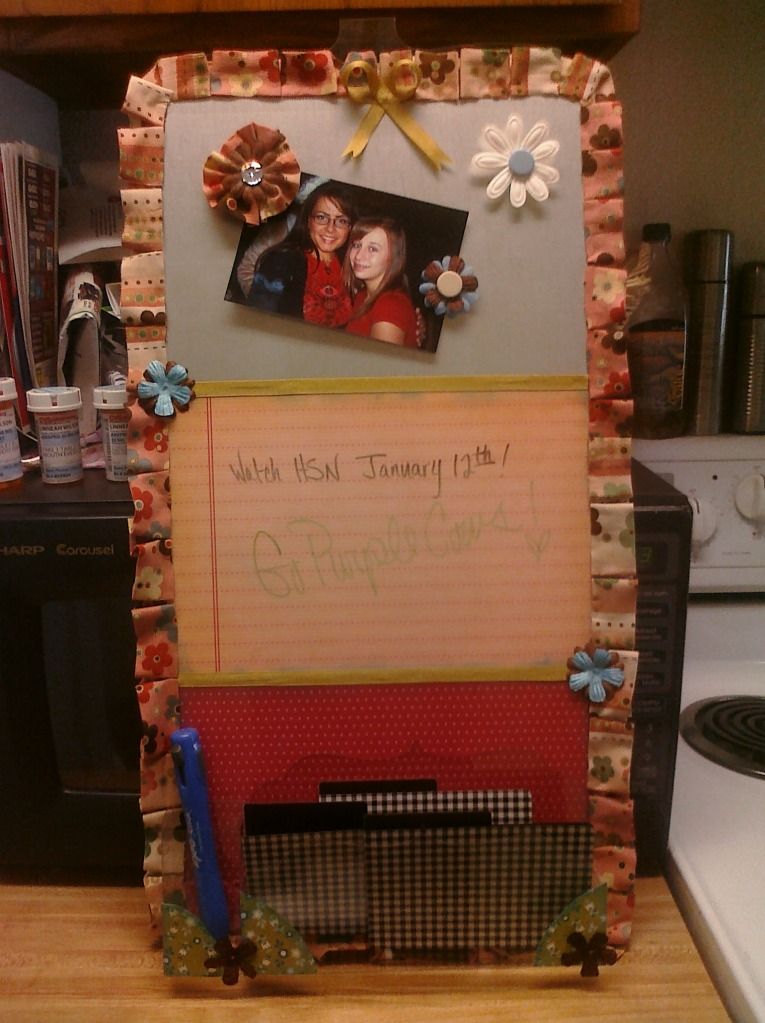 XO, V. <3